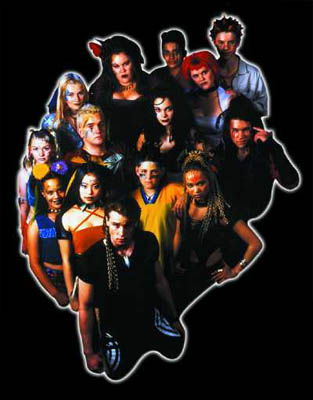 On this site I'll include everything about The Tribe, including interviews with the cast, cast and character biographies, several photo album of my favorite pictures from the show, and more.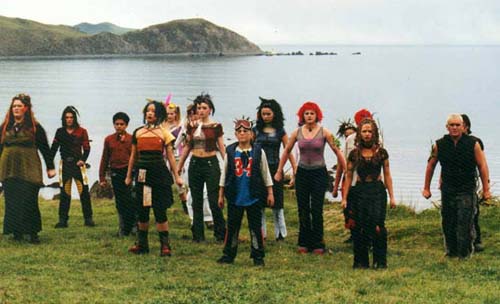 Out of the blue a mysterous virus struck, and no one knew where it came from. It wiped out the whole adult population, leaving the teens and kids to fend for themselves in an adult free world. There's no safety, no police, no hospitals, just each other and an abandoned mall. They stick together, despite rival tribes trying to destroy them, they have to do whatever it takes to stay on top, only the tough survive. They must try and shape their future and forget the memories of a painful past. They put each other on trial and let mistrust and doubt tear them apart. But they pick up the pieces and move on, they look after each other and survive together because together they are The Mallrats and nothing can defeat them.

Please sign my guestbook below if you share my enthusiasm or enjoy my site!
To enter my site's chat room, click on chat and talk to others about my site, The Tribe, or anything else that interests you.
Thanks go out to the owners of Tribeworld, The Babble Zone, Caleb Ross.com, and the Gummidge site for letting me use there pictures.